Welcome to Physical Education with Miss Abbey!
Physical education is an organized instructional period for physical development and coordination for all students from Pre School through Grade Six. We begin each class by reviewing our agenda which lists our warm-up activity, the skills of the day, and a game. Our Physical Education Curriculum follows the N. H. S.H.A.P.E America Standards. The curriculum includes hand-eye coordination, large body movement, body awareness, spatial awareness, fitness training, and social skills. Children are taught sportsmanship, being a team player, and the value of physical activity for their health.
Students should come prepared for Physical Education by wearing their proper Phys. Ed. uniform, a pair of sneakers, and bring a water bottle!
2019 Learn to Ski and Snowboard School Program
Mt. St Mary Elementary School will be partnering with McIntyre Ski Area in Manchester, NH to provide ski and snowboard lessons to students during McIntyre's Mighty Macs after school lesson program! McIntyre has been providing snowsports programs to children for over 25 years. McIntyre provides children with a fun, safe and unintimidating environment to learn a sport that will last a lifetime!
Mighty Macs Lessons (all 6 weeks)
Lessons $198
Rentals $84
Helmet Rental $24
Open Ski $90 (Lift ticket only, Level 4 grade 4 and up)
Register by 9:00am on December 17th, 2018 to avoid late fees
Mt. St. Mary School will be attending Snowsports Club at McIntyre on:
Fridays from 1:30-3:30pm beginning on January 4th, 2019
Lessons will take place on: Jan 4th, Jan 11th, Jan 18th, Jan 25th, Feb 1st, and Feb 8th
TRANSPORTATION TO McINTYRE IS PROVIDED, PICKUP IS AT McINTYRE INSIDE THE SKI LODGE @ 3:30PM!
We are looking for parent volunteers!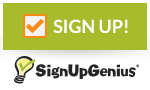 Health at Home Challenge
Health at Home is a new initiative for the 2018-2019 school year.  Healthy habits start at home which is why I created Health at Home;  A simple daily at home activity that incorporates health and or physical activity as a family.  Each month your child will bring home a calendar with daily activities to complete.  For each activity that you and your child complete together please initial on that day.  Whether you can complete one day or every day of the month, I hope you enjoy the time you and your child spend together working towards healthier habits.  This challenge is NOT a requirement for Physical Education Class, however for each day initialed by a parent your child receives one point and the families that complete the most challenges will be displayed proudly in the gymnasium.
Health at Home Calendar:
Golden Sneaker Award
Each month a classroom is awarded the Golden Sneaker. Check out more information and our monthly winners using this link: Golden Sneaker Award